Sustainability and Shopping in Finland
The Sello shopping centre sits west of Helsinki in Finland's second-largest city, Espoo. With more than 170 shops, a multiplex cinema and 24 million visitors each year, the Sello shopping centre has continually been rated by consumers in the Helsinki metropolitan area as one of the best – and one of the greenest.
The Sello shopping centre emphasises in its marketing that the centre is about 'much more than just shopping.' There are also coffee houses, a library, a concert hall, movie theaters, a bowling alley and other kinds of areas where people come together.
This diversity obviously means high demands on monitoring the lighting, heating and ventilation. All systems must be monitored and controlled to meet Sello's two major goals: energy efficiency and perfect conditions for the 24 million customers that visit the shopping centre each year.
The Navigator Platform by Siemens
Sello uses Navigator, a Siemens cloud-based energy and sustainability platform, to monitor and analyse the centre's ventilation units, room sensors and lighting systems in all the various spaces and shops.
According to Olli Paunola, the property manager at Sello, Navigator has given them considerably more options for how they can monitor the building's operations and better adjust the system and conditions.
"It's crucial in terms of energy savings," he says, "because it allows us to monitor the workings of the system for long periods of time."
Navigator provides exact and specific data about energy consumption from 'connected' devices, data which can then be analysed and used to immediately pinpoint inefficiencies or maintenance issues, such as a broken valve, as opposed to having to search for the source of a ventilation problem. The monitoring tools also provide new opportunities to support Sello's tenants with ways to improve their own energy efficiency, leading to both a higher level of sustainability and an economic gain for the tenants.
As at October 2017, the centre saved 680 MWh in electricity, 800 MWh in district heating, and reduced its energy costs by around €93,000 over an eight-month period when compared to the previous year.
Machine Learning for Optimisation
In the future, Paunola hopes that digitalisation, data analytics and the continuing development of programs like Navigator and the shopping centre's automation and control system Desigo will soon make it possible for machines and systems to learn from the manual adjustments the maintenance team makes.
"If the machines can learn from how we've reacted to certain situations and how they've been adjusted in those situations, I believe that there's a chance that we can potentially optimise everything."
Paunola also hopes to be able to make quick or even automatic adjustments for the number of visitors in the shops and public spaces, as well as adjustments for the change in daylight over the opening hours.
"Our goal is to have a lighting system that is controlled according to the need and not just 'on or off.'"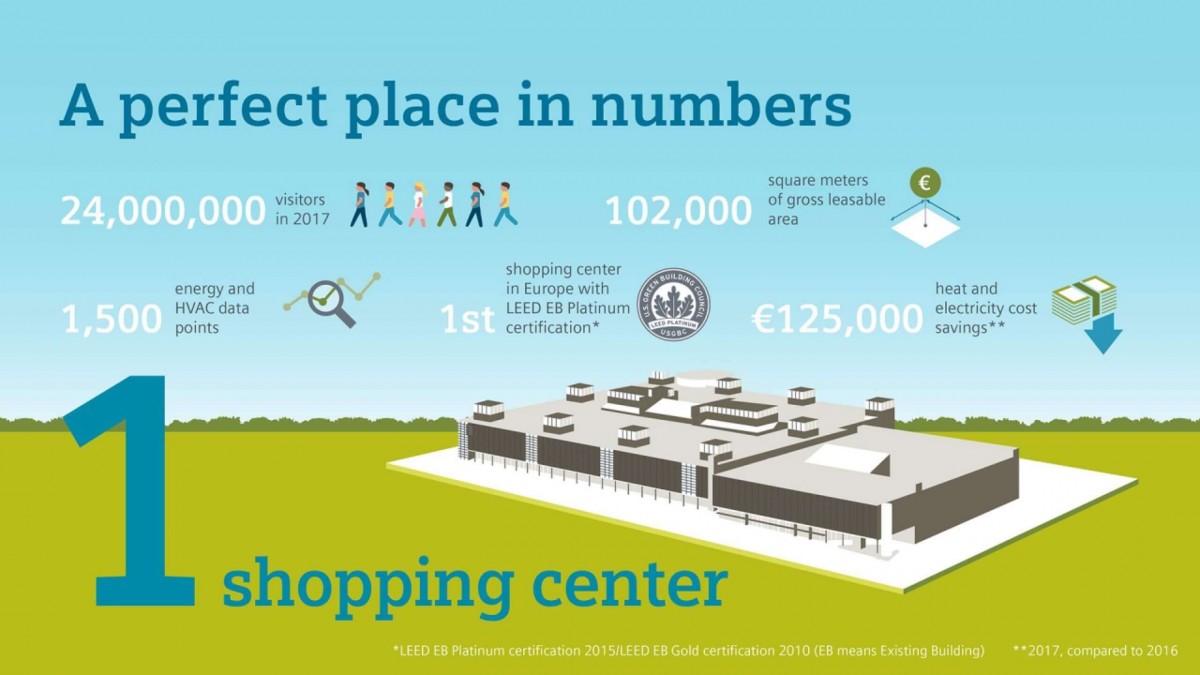 The Future of Sello Shopping Centre
The CEO of Sello, Matti Karlsson, agrees that monitoring, controlling and optimising the lights, heat and ventilation will lead to economic advantages for both Sello and its tenants. But he stresses that the major responsibility and goal for Sello is to get more people to come to the shops and venues. To achieve this, the most important thing is to make sure that all the visitors enjoy their stay and feel comfortable and safe.
"Sello is more than a shopping centre. It's a big part of the community in Espoo city. We want to continue our high level of sustainability, and we want to continue to be the best place for our customers and our tenants", says Karlsson.
So what does the future hold for Sello? Sello will continue to concentrate on electricity usage and the continued benefits of digitalisation, which is paving the way for a visionary project to install photovoltaic panels and microgrid capabilities in the centre. This will allow Sello to generate its own power or sell surplus solar power on the energy market.
BTL can design and implement a building management solution using the latest Siemens products, including Navigator and Desigo CC. To find out more, get in touch today.